Protection testers
Test devices
When installing and operating electrical systems and machines, it is necessary to carry out numerous testing and measuring tasks. Our test devices support you in carrying out the checks and simplify the process.
We currently offer the following test device models:
PGL 20: Protection test device for line protection devices in the EVU area
PMD 5000: Photovoltaic characteristic measuring device for PV modules
Photovoltaic characteristic measuring device PMD 500
Small faults in individual modules of a photovoltaic system may mean large losses due to the series connection of the solar cells. Until now, finding and proving these faults involved a time-consuming procedure and tedious troubleshooting. The maintenance staff had to attach special sensors directly to the roof for this purpose. This process was time-consuming and posed a high-risk potential for industrial accidents.
With the help of the PMD 5000, photovoltaic systems can be easily and quickly checked for module faults from the ground. The device makes it possible to check the condition of the system with just one glance and provides the opportunity to document the quality of the work already during installation.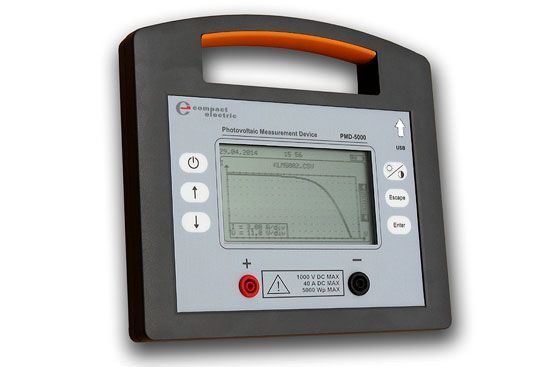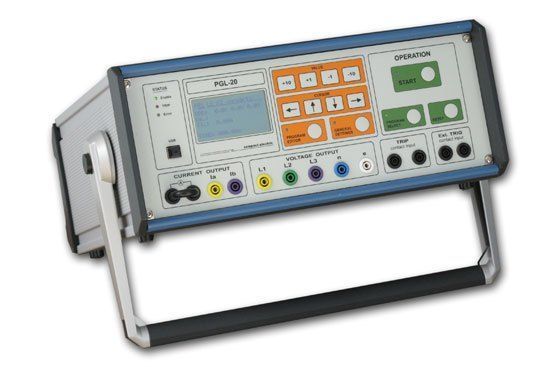 Protection test device PGL 20
The PGL 20 is a testing device for line protection equipment and makes it possible to carry out periodic maintenance work in a simple manner. The PGL 20 is used for regular routine checks as well as initial tests and commissioning. For carrying out quick tests, the test device is equipped with a test plug and up to 99 possible test programmes.
The test programmes can be created and modified using the programme editor. Through the integrated USB interface, test programmes can be transferred to and from the unit, stored and printed out as a text file. The test programmes thus only have to be created once, and the tests can then be easily carried out by trained personnel.
The PGL 20 is used for functional testing of, for example:
Distance protection relays, power direction relays, UMZ protection, load matching
Voltage, frequency, vector jump, asymmetry and reverse power relays
Synchrocheck relays, earth fault direction relays (50Hz, 250Hz), transducers